Why Reupholster Instead of Buy New?
We all know that feeling. That pit we get in our stomach when we throw away the leftovers that went bad in the back of the fridge. Now we are facing the decision to put 200 lbs. of wood, fabric and other materials on our front lawn to add to our ever-growing landfills.
Older Furniture
Newer Furniture
Hardwood frame, free of knots
Inferior knotty woods, plywood or
even particle board
Glued & dowelled joints
Joints stapled, fast-drying epoxy
sometimes used
Eight-way hand-tied coil springs or
heavy-gauge sinuous springs
spaced close together
Lightweight sinuous springs,
and less of them per seat
Cotton or horsehair padding or
superior high-density foam
Low density foam, looks nice at first,
but breaks down after little use
Naturally, we do not want to be wasteful. But we may have heard that reupholstering can be expensive. We think we might be able to save some money by going to the nearest mass-producing furniture store and just buying new. What can justify reupholstering? Here's the answer:

Most furniture built even as recently as 10 years ago was built at a time when there was a higher standard for furniture construction. Even finer furniture manufacturers of late have had to lower their standards to keep up competition with the cut-throat, corner-cutting furniture manufacturers. What's going on underneath the upholstery of newer furniture that makes it so much more inferior?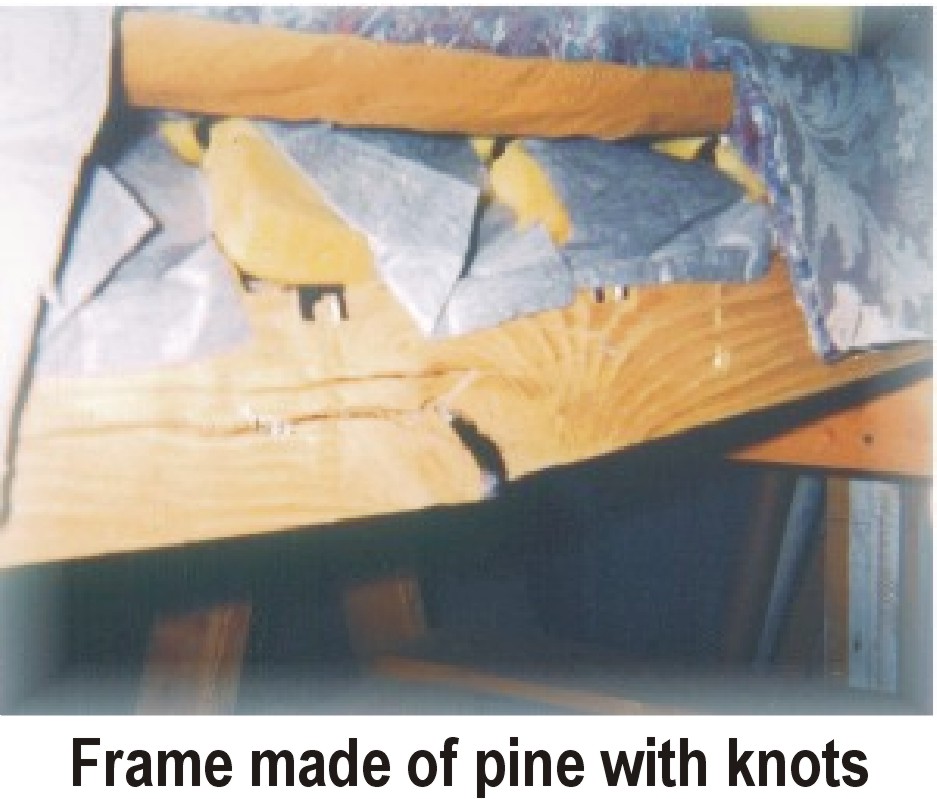 In order to offer the consumer furniture at dramatically low prices, costs are being cut. Woods previously unsuitable for furniture frames are now being used. These frames are often shoddily "thrown" together as quickly as possible with staple guns and fast-drying epoxy.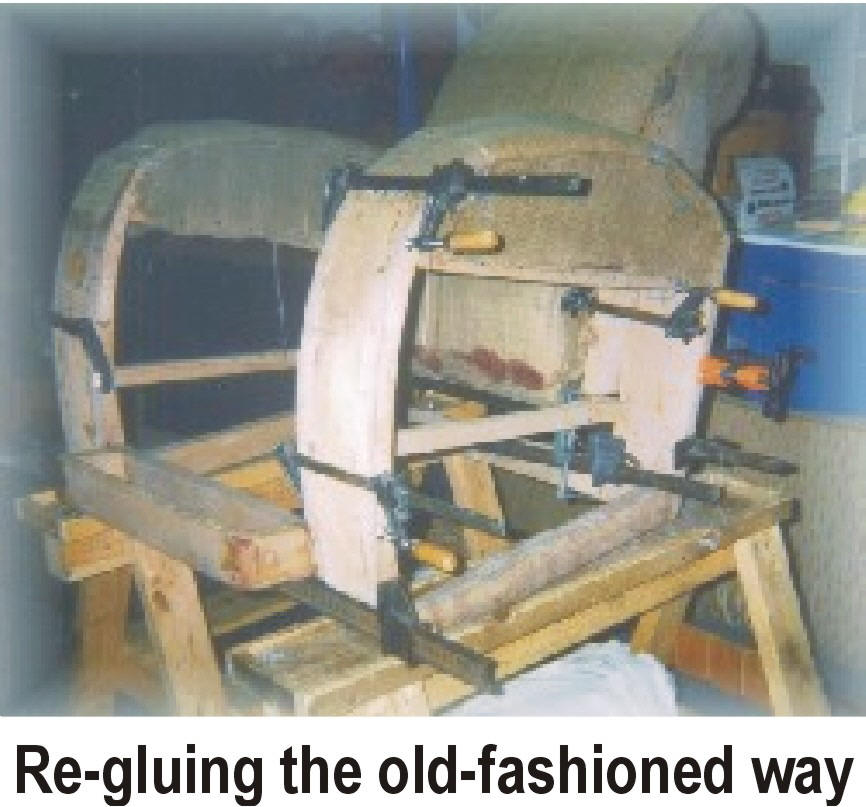 The old standard of using meticulously dowelled joints and waiting for wood glue to dry during several re-clamping processes has been eliminated by many manufacturers.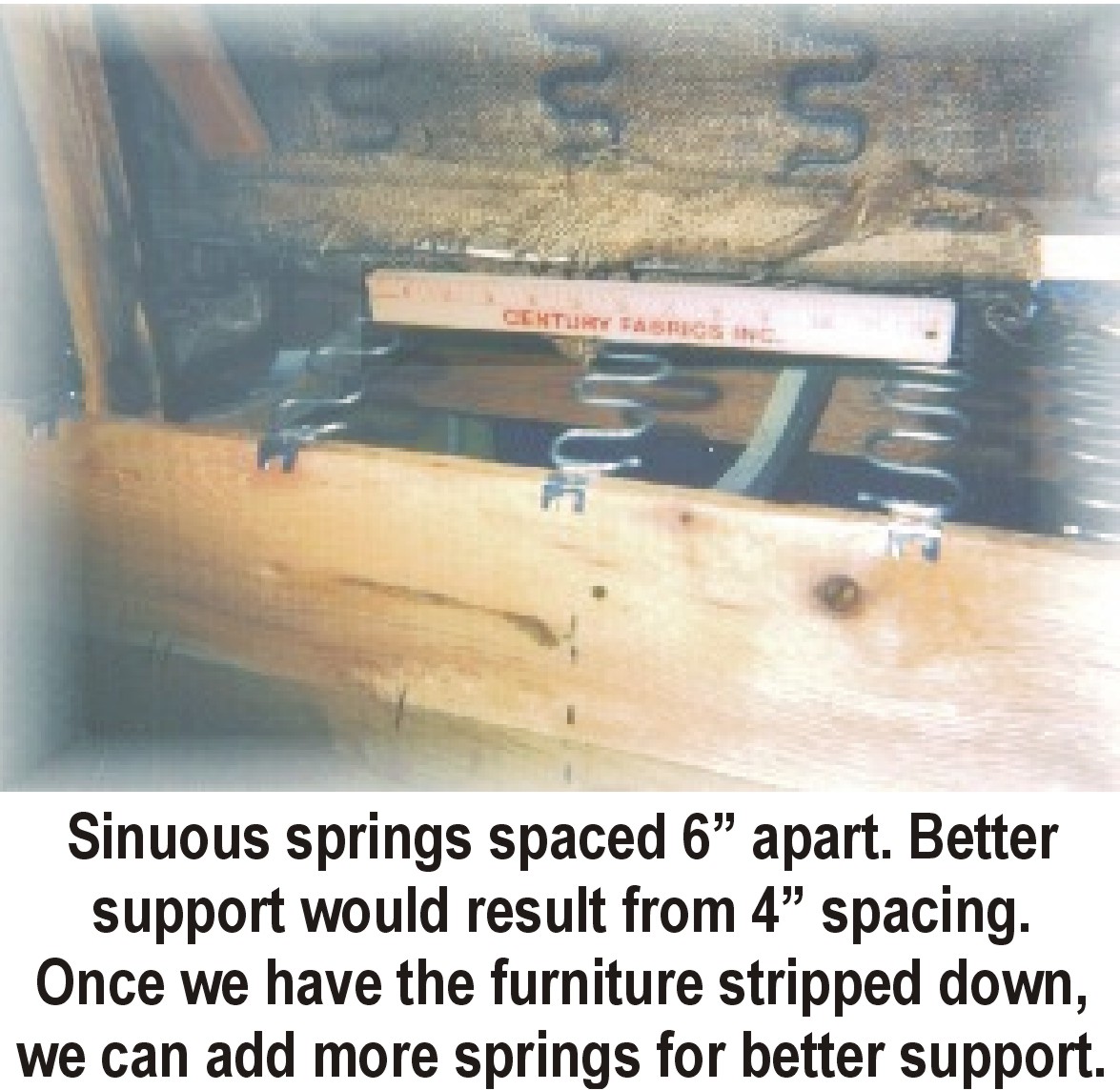 Old-fashioned coil springs and heavy-duty sinuous (no-sag) springs are being replaced with a lighter gauge of sinuous springs …and less of them per seat.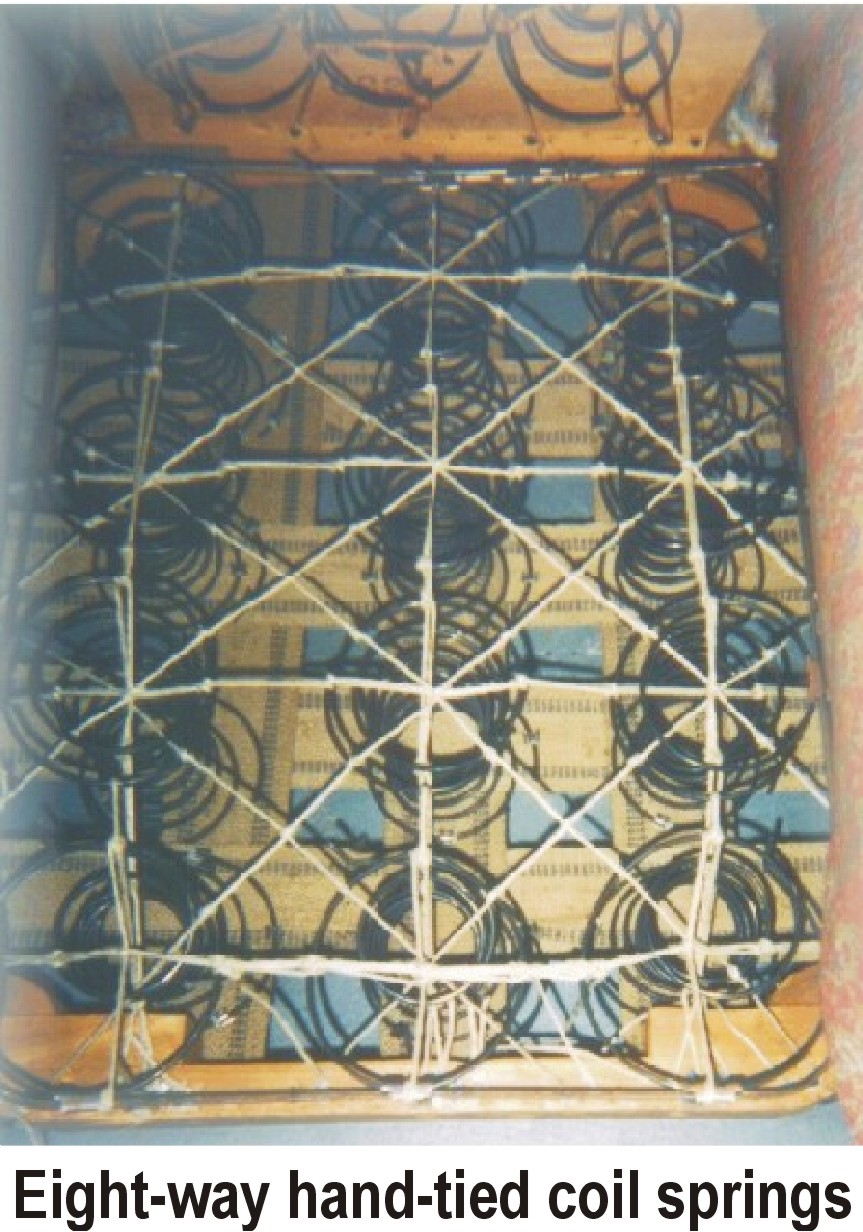 Good, high-density foam has gone up in price drastically over the past couple of years. So, many furniture manufacturers use a low-density foam that is suitable for its showroom appearance, but may break down on the consumer after only a few months of use.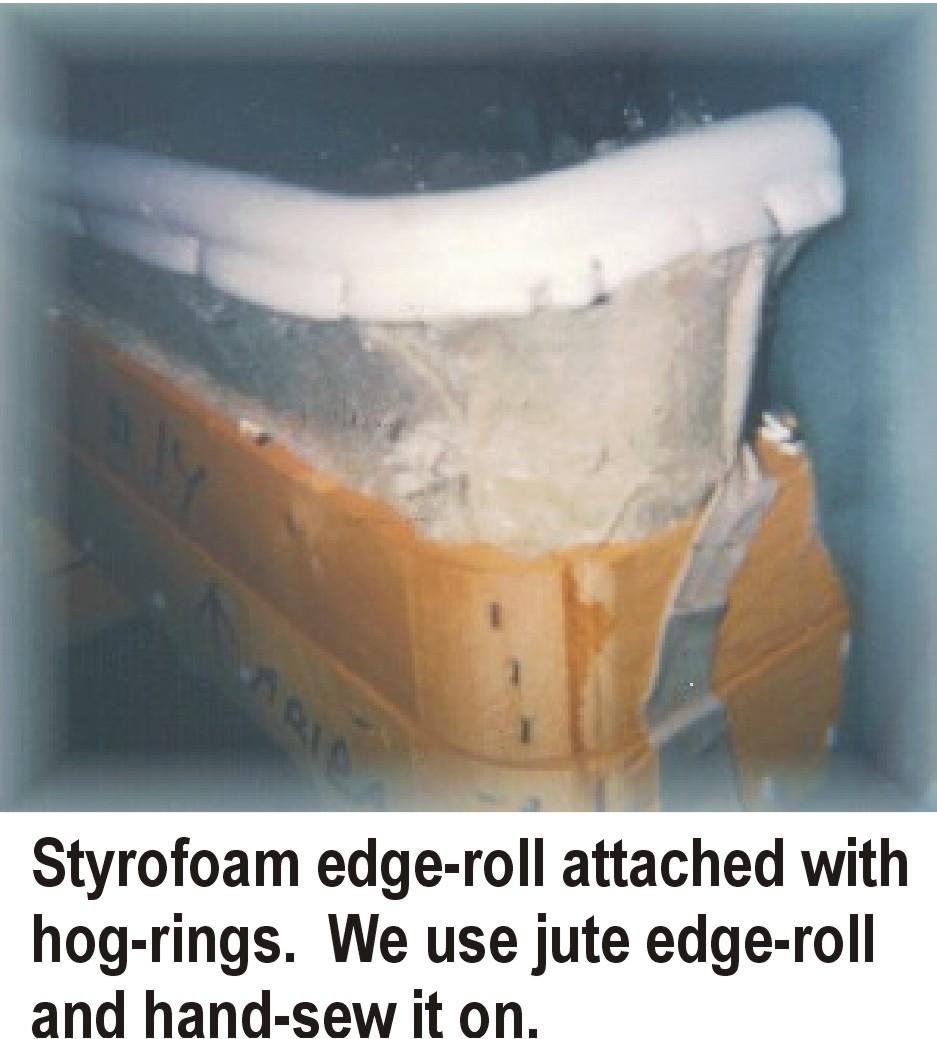 When it comes to padding, natural fibers like cotton or jute are usually a better quality than synthetic materials. The styrofoam edge-roll pictured here is cheaper than the jute kind, but most manufacturers today suppose you will never see it. Also, notice it has been quickly attached with hog-rings. We sew ours on by hand.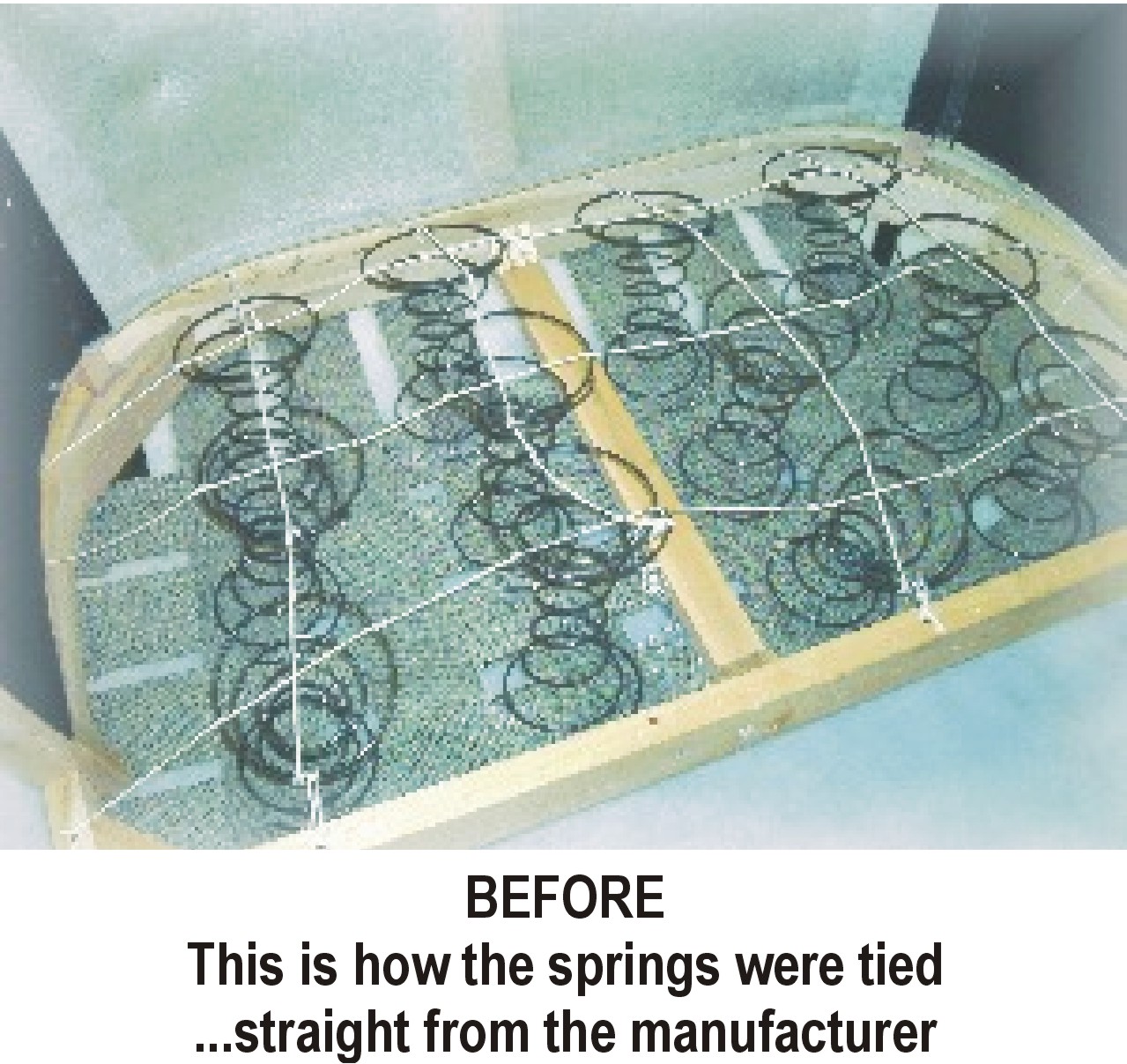 Coil springs are generally known as the highest-quality spring. Part of the reason is because they are to be tied with jute twine - 8 knots per spring. It appears the manufacturer that put this settee together was in a bit of a rush...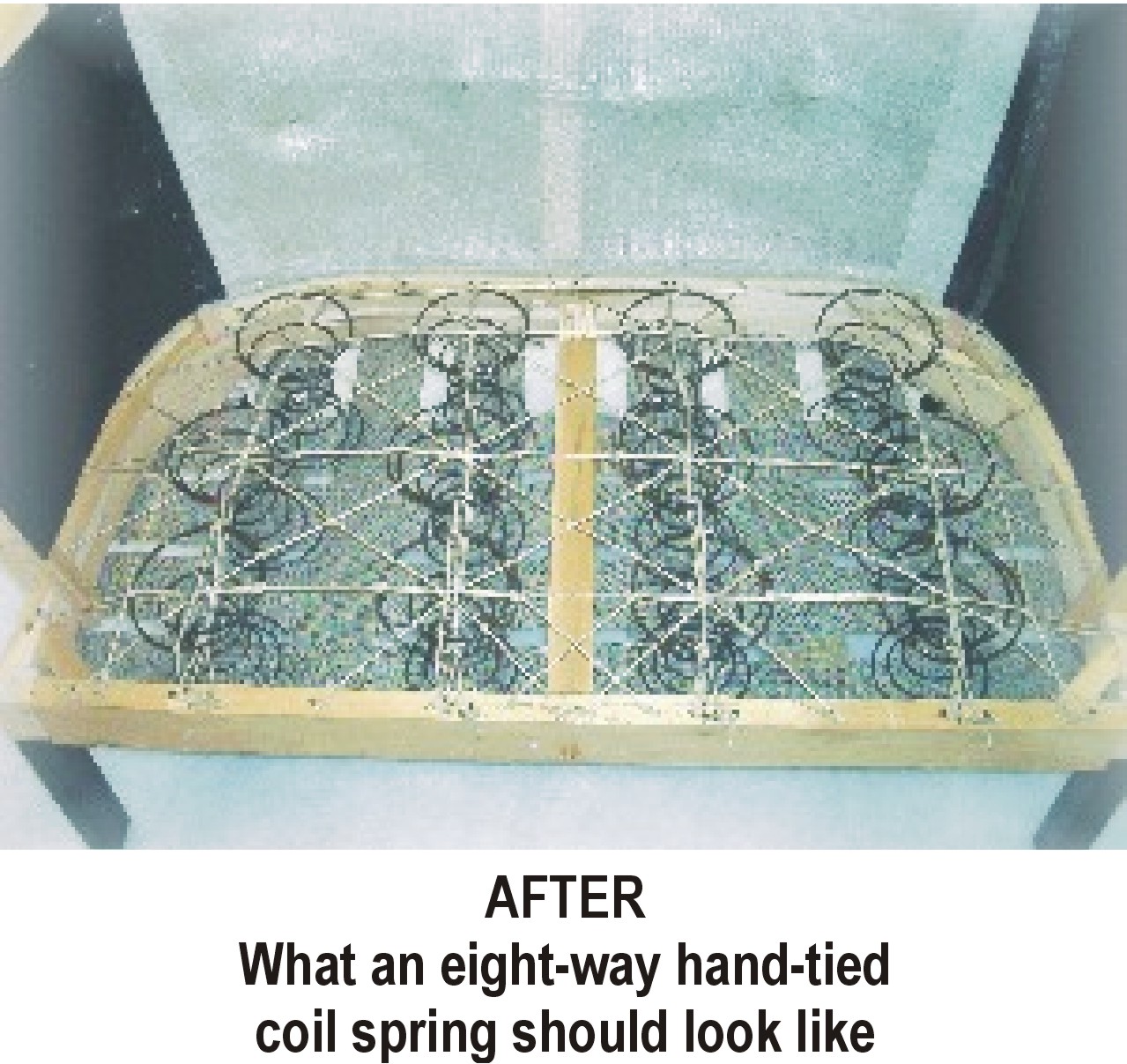 Of course, we can't just let these kinds of things go when we come across them. We fixed this piece up, literally, "better than new."
Home • Our History • Reupholster or Buy New • Fabric Facts • Furniture for Sale • Offer of the Month • Photo Gallery • Testimonials • Contact Us